United Way of Lee County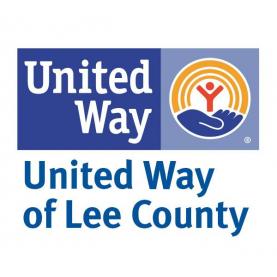 The Mann Center of North Carolina is pleased to provide office space and related resources to the United Way of Lee County — one of our community's driving forces in helping area residents to help each other. Each year, our local United Way chapter partners with its corporate supporters to implement an annual campaign that allows Lee County residents and businesses to work collectively, generating funds to benefit citizens in Lee County.
With a focus on health, financial stability, and education, the United Way of Lee County provides programs, funding and resources in a wide range of areas, such as youth summer reading programs, discount prescription cards, and a volunteer resource website. Our United Way also supports several area local non-profits.
They include:
4-H of Lee County
Developing a variety of life skills in young people to enable them to become responsible and productive citizens
Christians United Outreach Center of Lee County
Providing emergency food and other services to help people become less dependent on public aid
Coalition for Families in Lee County
Working to reduce infant mortality and prevent teen pregnancy
Family Promise of Lee County
Providing homeless families with shelter, meals, and comprehensive support services to enable them to transition into stable permanent housing
HAVEN in Lee County
Offering crisis intervention, shelter, and supportive services to victims of domestic abuse and sexual assault and to their families
Legal Aid of NC, Local Office
Assisting with free or low-cost legal services in civil matters for low-income individuals
Salvation Army of Lee County
Providing emergency food, clothing, and financial assistance and programs to help clients become self-sufficient
Warren Williams Child Development Center
Delivering support through the NC Pre-K program to at-risk four-year-old children in Lee County
To learn more about the United Way of Lee County, or to get involved in its many activities, please call 919-776-5823, email info@leecountyunitedway.org or visit the United Way of Lee County website.