October will be a month to remember at the Mann Center of North Carolina, as the Sanford Brush and Palette Club hosts a series of special events throughout ARTSTOBER2023.  In addition to the 58th Annual Art Show, taking place from October 14-21, SBPC will also be hosting the Student Art Show October 5-7 and the Bowl & Vessel Show, October 25-29.
The 58th Annual Art Show will be its customary community treasure, with over a week of special events.  In addition to primary Art Show hours throughout October 14-16, SBPC will host the Patron Review Day during the day on October 13, the Awards Reception on the evening of October 13, School Tours & Art Demos on October 11, a special "Meet the Artists" Arts After Day program on October 20, and Art Angels Day on October 21.

Indian Outlaw In Concert — November 3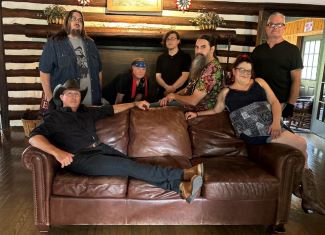 Indian Outlaw is a high energy 7 piece band that performs some of Country and Southern Rocks biggest hits. George Strait, Zac Brown Band, Garth Brooks, David Allen Coe, Tim McGraw, Alan Jackson, Kenny Chesney, Jason Aldean, Shania Twain and Travis Tritt are just a few of the artists you'll enjoy with Indian Outlaw in concert.
Experience your favorite southern rock and country classics performed LIVE with Indian Outlaw on Friday, November 3 at 7pm.  Doors open at 6pm.  Preferred seating is $15.  Additional tickets are available for $10.
Lee County Orchestra Debuts 2023-24 Season: October 14-15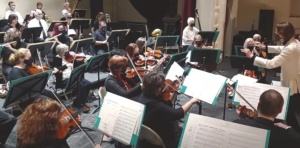 Lee County Communinity Orchestra's 36th season gets underway at the Mann Center on October 14 and 15, with two free performances. Saturday October 14's concert begins at 7:30pm.  The show on Sunday October 15 takes place at 3pm.
Sanford's non-profit volunteer ensemble kicks off it's year of live performances with Visions: Love and Landscapes, featuring Tchaikovsky's Romeo & Juliet Fantasy Overture and Sibelius's Finlandia.
Under the leadership of Music Director Vincent Povazsay, LCCO will present a series of 4 concerts in the 2023-24 season under the Explorations theme in the months of October, December, March and May. Admission for every concert is free of charge.
Sanford's Performance, Arts & Community Center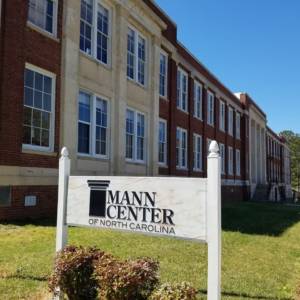 The Mann Center of North Carolina is a non-profit Performance, Arts & Community Center located in Sanford, NC in Lee County.  In addition to hosting productions in our 300-seat performance hall, we have over 20 office spaces, a conference room, and a multi-use room available for rent. The Mann Center is also home to several local non-profit organizations.
From our origins as a public school building, to our present-day role as a community resource for all Lee County residents, the Mann Center is proud to play a contributing role in enhancing the exceptional quality of life we enjoy in Sanford and Lee County.
To schedule an event, rent an office or learn more about upcoming activities at the Mann Center, please contact us at 919-775-5273, or by email at [email protected].
Interested in rental space for an event or your business/organization?
The Mann Center has indoor and outdoor space available.
Visit the Mann Center of North Carolina for a full selection of enjoyable entertainment, concerts, comedy acts and touring productions, as well as the best in local live activities, in our 300-seat performance hall.  Follow us on Facebook and bookmark our website for the latest event announcements and ticket information.
We'll see you at The Mann!
Proud to a part of Lee County's vibrant Arts & Entertainment community . . .