Lee County Partnership For Children & Families
Lee County Partnership For Children & Families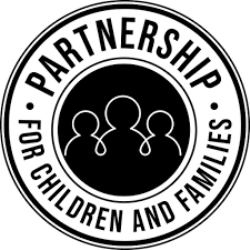 Founded in 1997 as the Lee County Partnership For Children, the newly configured Lee County Partnership For Children And Families is a treasured non-profit community asset that is dedicated to building partnerships to ensure that all children in Lee County enter kindergarten healthy and ready to succeed.
LCPFCF has 5 key areas of emphasis, including Care & Education, Family Support, Health Promotion, Community Impact and Young Children Advocacy. The organization is able to provide funds, programs and support for children, families, child care professionals and other facilities and organizations, in order to help all children in our community reach their full potential.
LCPFCF has oversight over 2 state-funded programs in our local area — Smart Start and NC Pre-K.
LCPFCF recently merged with another long-standing Mann Center tenant, the Coalition For Families.  This new partnership creates a powerful new collaboration to empower and encourage individuals and families to reach their potential by improving and enriching their quality of life. Services that are now incorporated into the organization include:
Teen Pregnancy Prevention
Family Support
Early Childhood Education
You can learn more about this special Mann Center of North Carolina tenant by calling 919-774-9496, emailing karey@leccountypfc.org, or by visiting the LCPFCF Facebook page.
Contact Us
Have a question or inquiry? Please fill out the form below and someone will be in contact shortly.