Venue Rentals
Mann Center Venue Rental Info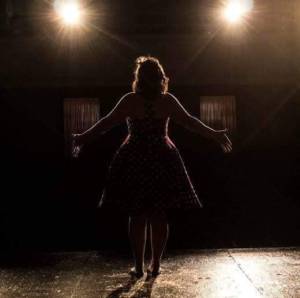 The Mann Center of North Carolina is the Arts & Community Center of Sanford and Lee County, including concerts, live theater and orchestral performances. Our high quality live performances draw enthusiastic audiences from across the county and state!
The Mann Center's 300-seat auditorium is the recent beneficiary of upgraded audio and lighting, as part of an ongoing enhancement project, designed the make performances even more enjoyable for audiences and entertainers alike.
Every year, the auditorium hosts dozens of events, including theatrical shows, community chorus and orchestra concerts, live music, comedy shows, youth organization productions and even fashion shows!
In 2018, the Mann Center was host to performances and productions including Annie Junior, The Prodigal & the Princess, Dreams Do Come True Fashion Show, The Nutcracker, Jamie Laval's Celtic Christmas, Alice in Wonderland, and many more.
In addition to our many community theater events, music shows and and other productions, the Mann Center is home to over 20 offices, a conference room, and a multi-use room for parties & events. The Mann Center is a perfect location for meetings and public gatherings for businesses and social organizations. All of our spaces, including our auditorium, are available to rent at affordable rates.
In 2019, the Mann Center auditorium stage will be home to the much-anticipated Sanford Arts & Vine Series of Concerts — our year-round series of live shows that bring leading national and regional acts to Sanford. Popular beach music stars Chairmen Of The Board, The Tams and Jim Quick & Coastline are among the headline acts who will appearing throughout 2019. We invite you to visit the Mann Center website or Facebook page frequently for ticket information and more updates.
For more information about our auditorium or any other spaces for rent, please contact us at 919-775-5273, by email at Info@MannCenterNC.org, or fill out our online contact form.
Contact Us
Have a question or inquiry? Please fill out the form below and someone will be in contact shortly.