Venue Rentals
Mann Center Venue Rental Info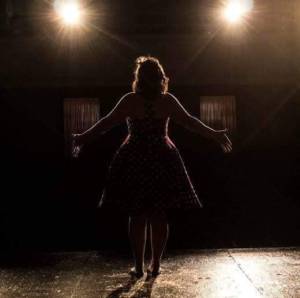 The Mann Center of North Carolina is the Arts & Community Center of Sanford and Lee County. We enjoy presenting concerts, live theater and orchestra events.  Our high quality live performances draw enthusiastic audiences from across the county and state!
Did You Know You Can Rent The Mann Center?
Equally important, every year the Mann Center hosts dozens of events that feature our local residents and entertainment organizations. These activities include theatrical shows, community chorus and orchestra concerts, live music, comedy shows, youth organization productions, fashion shows and music recitals!
In addition to our many community theater events, music shows and and other productions, the Mann Center is home to over 20 offices, a conference room, and a multi-use room for parties & events. The Mann Center is a perfect location for meetings and public gatherings for businesses and social organizations. All of our spaces, including our 300-seat performance hall, are available to rent at affordable rates.
The Mann Center's performance hall is the recent beneficiary of upgraded audio and lighting, as part of an ongoing enhancement project, designed the make performances even more enjoyable for audiences and entertainers alike. If your activity requires a stage, our performance hall is an ideal choice.
Family-Oriented Activities Are A Specialty
If your family, neighborhood, social group or non-profit organization is looking for a great facility to have your next event, look no further than the Mann Center. We're pleased to host activities such as baby showers, bridal showers, family reunions, group meetings and catered social gatherings. Our facility is very affordable and lends itself well to a full range of accommodations — regardless of the number of attendees or space requirements.
For more information about our auditorium or any other spaces for rent, please contact us at 919-775-5273, by email at [email protected], or fill out our online contact form.