The Annointed Ones — 11th Anniversary Show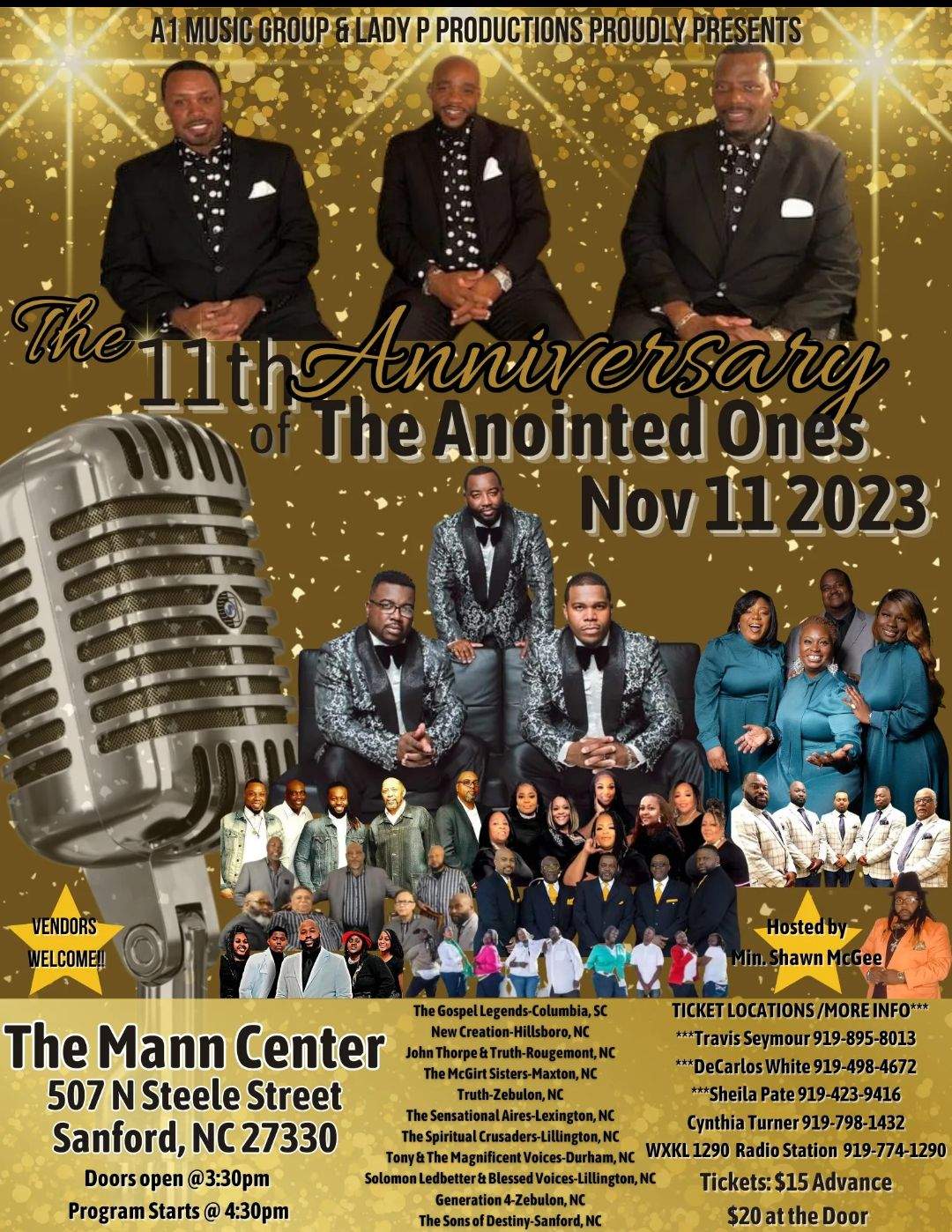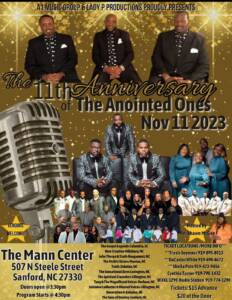 Prepare to be inspired and entertained at the 11th Anniversary of The Annointed Ones, at the Mann Center Performance Hall stage on Saturday, Novemeber 11.  Experience a full evening of performances from several of the region's best spiritual and gospel groups.  Doors open at 3:30.  The program begins at 4:30. Minister Shawn McGee will serve as host for ths A1 Music Group & Lady P Productions event.
Tickets are just $15 in advance and $20 ar the door for an evening filled with nearly a dozen separate acts.
For ticket locations and more information, please contact WXKL 1290 radio at 919-774-1290. Or reach out to one of the event's organizers:
Travis at 919-895-8013
DeCarlos at 919-498-4672
Sheila at 919-423-9416
Cynthia at 919-798-1432